20-20 Vision
Short Essay Contest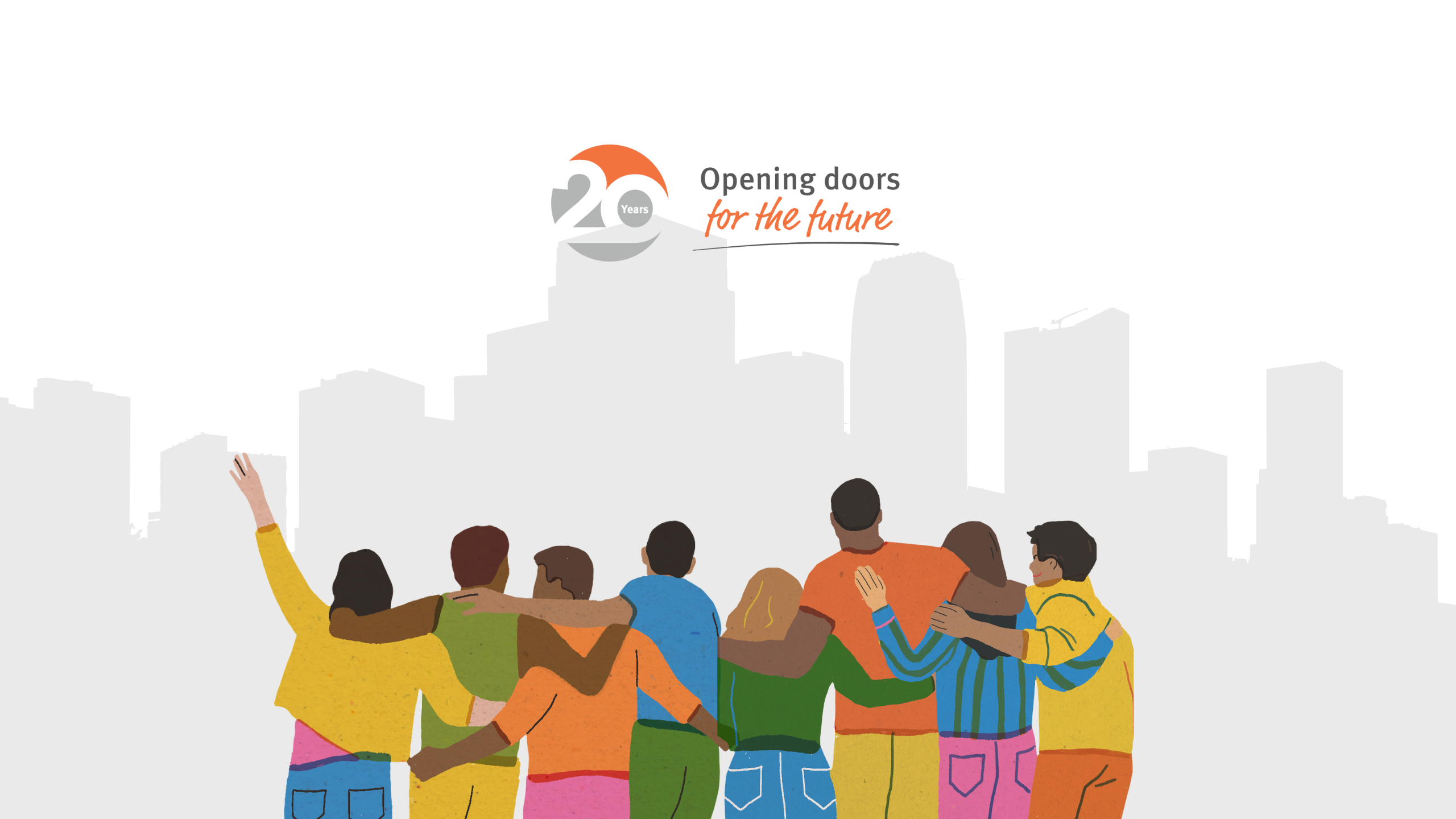 About the contest:
To celebrate Toronto Community Housing's 20th anniversary, TCHC will hold a short-essay contest for tenant youth aged 18 to 29.
Essayists are asked to describe their vision, goals and objectives for Toronto Community Housing from the perspective of a current tenant and youth in our community.
Submission requirements:
Submissions should answer the following questions:
What is TCHC's current and future role as a housing provider? What should we focus on? What should we deliver?
What brings your community together (such as programs, leaders, events etc.)? What are the greatest strengths of your community?
Describe some of the challenges that Toronto Community Housing faces based on your experience as a tenant in our community. How might TCHC address these challenges in the future?
If you are the first place winner of the contest, you will get to meet with TCHC's President and CEO, Jag Sharma. Please share the top three questions that you will ask him.
Contest rules:
Each essay should be between 800 to 1000 words.
Participants must be current TCHC tenants aged 18 to 29.
Participants in the contest agree to be publicly acknowledged with the potential publication of their essay in TCHC materials, online and in print.
Current TCHC staff are not eligible to make a submission or win any of the prizes.
Winners will be asked to verify their identity in person at 931 Yonge Street (Toronto Community Housing's office location) prior to receiving their prize.
Deadline to submit is November 25 at 5:00 p.m.
Prize Information:
First place:
$5000 cash prize.
A meeting with Jag Sharma, President and CEO, Toronto Community Housing.
Second place:
$3000 cash prize.
Third place:
$2000 cash prize.
The essay contest and prizes are generously sponsored by Wealthsimple Foundation.

Evaluation criteria:
The essay has addressed all of the questions and areas listed above.
Ideas and writing are clear and well-structured to communicate core ideas.
The ideas and feedback are original, innovative and practical in nature (possibility of implementation).
An internal TCHC evaluation committee including leadership and management representatives from across different departments will convene to select the winners.
Youth tenants will hear back from Toronto Community Housing in December.
How to enter:
The essay contest is now closed. Thank you for your interest.
Deadline to submit is November 25 at 5:00 p.m.
Contact
If you have further questions about the essay contest, please email DigitalComms@torontohousing.ca.
Let's mark our 20-year milestone together
Find out about other activites related to Toronto Community Housing's 20th anniversary.