The Forum: Head of Household Edition
Presented by Toronto Community Housing's Violence Reduction Program (East)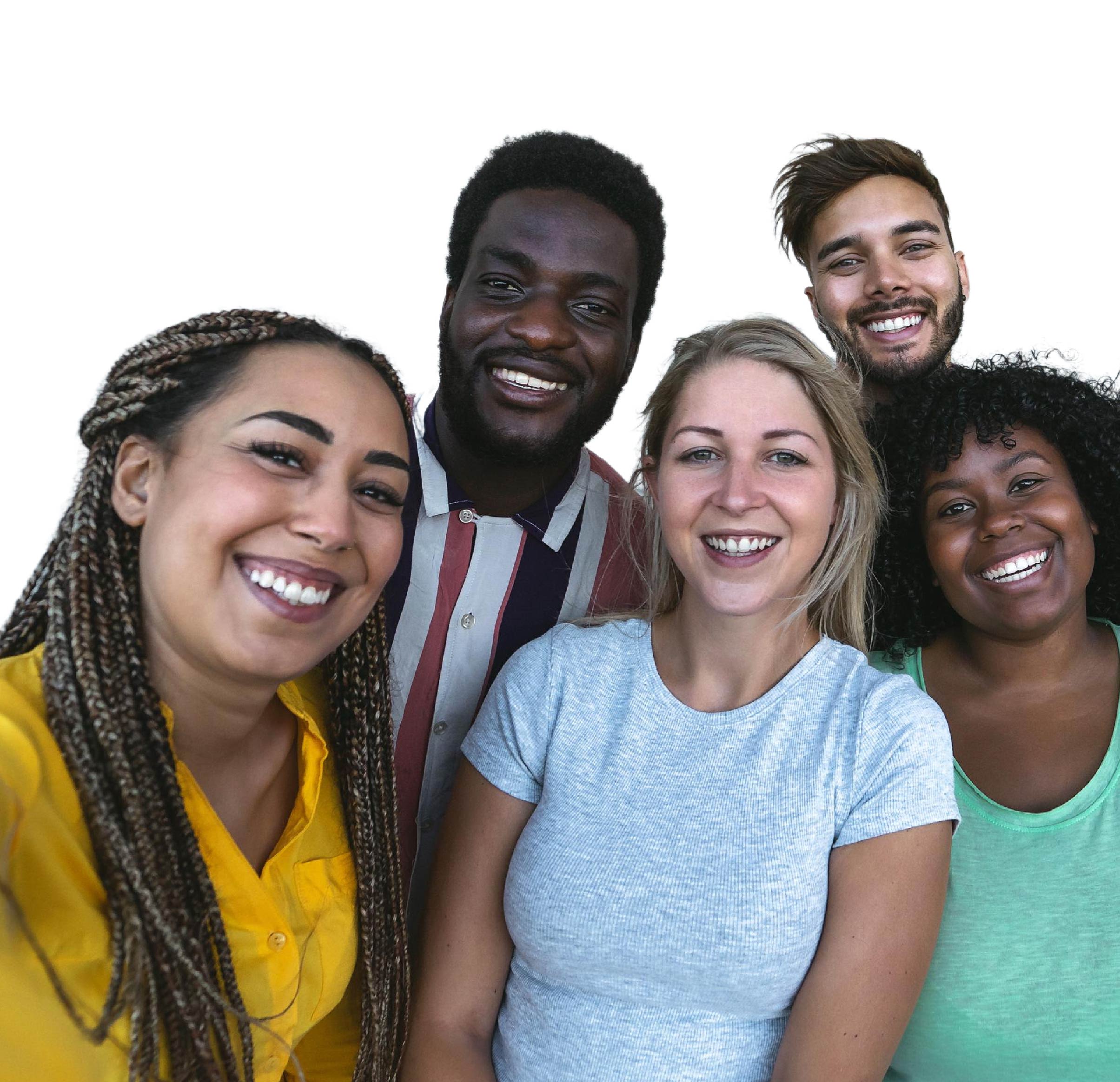 Join us for a mental health event working to heal and strengthen our communities, one initiative at a time.
Toronto Community Housing's Violence Reduction Program is focused on improving safety and security for tenants by offering economic development and community and social supports in collaboration with the City of Toronto.
Date: Saturday, June 3
Location: Centennial College Event Centre, 937 Progress Ave.
Time: 10:00 a.m. – 4:00 p.m.
Note: Registration is open to heads of household only.
Breakout sessions
Coping Strategies for Dealing with Loss and Traumatic Events
Facilitated by Chris Leonard

Non Violent Crisis Intervention
Facilitated by TCCS

Understanding Youth Violence
Facilitated by Think2wice

Healing and Wellness Through the Arts
Facilitated by Lilia Esi
Louis March
Louis March has been a community advocate and worker in the African Canadian community for over 30 years. His work has primarily focused on youth and education issues from a social justice perspective.
Most recently, March is the founder of the Zero Gun Violence Movement (ZGVM), a collaboration of over 40 different community organizations, agencies and programs across Toronto, committed to addressing entrenched structural and socio-economic conditions that contribute to gun violence. March states that, "we already have zero gun violence in the city…but only for certain postal codes and certain people." ZGVM is about identifying the socio-economic gaps and working to closing them.
The ZGVM is an awareness and advocacy initiative that works across the city to engage people and organizations that are truly committed to being a part of the solution to the gun violence crisis. This has been a crisis trending upwards over the past 10 years, while negatively impacting the quality of life for vulnerable individuals and communities across the city.
The engagement strategy, includes working with victims of gun violence and also with people who have had contact with the criminal justice system. People who have done the crime, done the time and now want to make a positive difference to society. The work with mothers who have lost children to gun violence includes supporting and participating in healing tables that address trauma, grief and mental health challenges.
March has successfully completed the Public Administration and Governance degree program at Toronto Metropolitan University with honours and received the W. Robert Crampton Award in Criminal Justice and Criminology for academic excellence.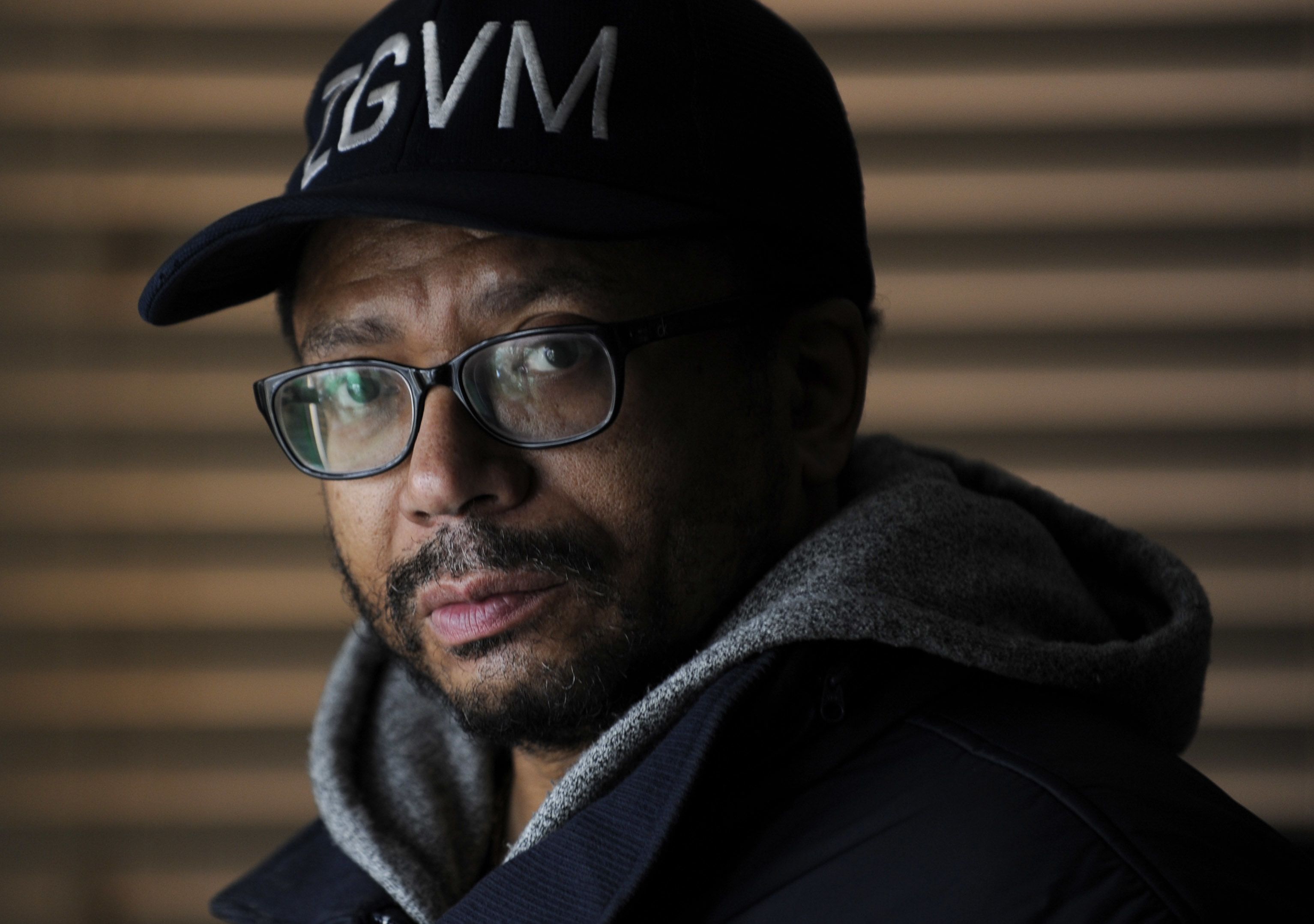 LaToya Jane
LaToya Rodney, known professionally by her stage name 'LaToya Jane', is a Canadian singer, rapper, songwriter, and professional dancer. Born in the neighbourhood of Jane & Finch, music has always been a form of therapy for LaToya. Though she excelled as a musical artist, trials and tribulations of her surrounding environment soon caught up with her.
Submerged in the negativity encompassing her, LaToya was incarcerated for 18 months in a women's facility in Toronto. It was while imprisoned that she found herself, her direction and her purpose. Through LaToya's courageousness and creative talents, she has evolved and uses her experiences to motivate, educate, inspire, and deter young people from the gang life she endured. After a short hiatus from music, LaToya is currently working on an EP. Her latest work reflects on the struggles, pain, betrayals, and sacrifices that she has experienced in life while still having faith to stay mentally strong.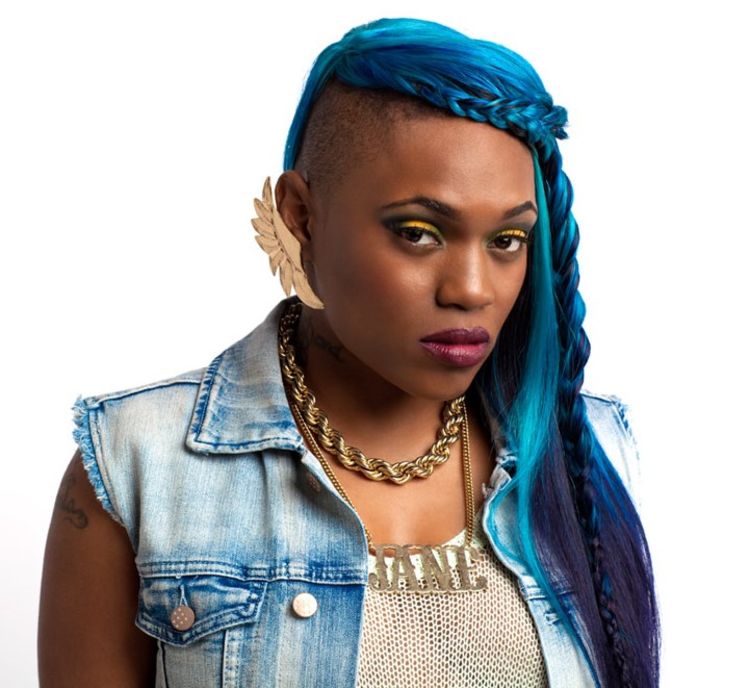 Nathan Baya
Nathan Baya is an artist, songwriter and performer born and raised in Toronto. Baya's parents immigrated to Canada from the Democratic Republic of Congo. His cultural heritage has influenced his musical sound and through his electrifying energy, he has performed on over 100 stages, including Toronto Pearson International Airport, Maple Leaf Sports & Entertainment, the Toronto Raptors, Afrofest, Toronto Black Film Festival, Afro Carib Festival, Vibe Arts Festival, Active Ontario Festival, Brussels Summer Festival in Paris, Unity Hip Hop Charity Festival, Royal Ontario Museum, Nuit Blanche, Youth Day Toronto, Canadian Music Week, The Art Gallery Of York University, Toronto Metropolitan University, University Of Toronto St George, University Of Toronto Scarborough, Rise Edutainment, and the Toronto Biennial of Art.

Additionally, Baya was the opening act for Koffee at the 2020 Manifesto Festival. In the same year, Baya was chosen to open for the Prime Minister at the National Black Conference in Ottawa. All of Nathan's music is available on every streaming platform. This include songs like "24", "Mi Amor" and "Wavy" just to name a few.

Beyond his artistic talents, Nathan has been featured in a number of mainstream outlets, including CP24, CBC Metro Radio, CBC Toronto News, the Toronto Star, Now Toronto, The Fader, Toronto Caribbean News, City News, The Brandon Gonez Show, Ici Radio Canada, Vibe 105.5 FM, The Masterplan Show On CIUT 89.5 FM and G98.7FM.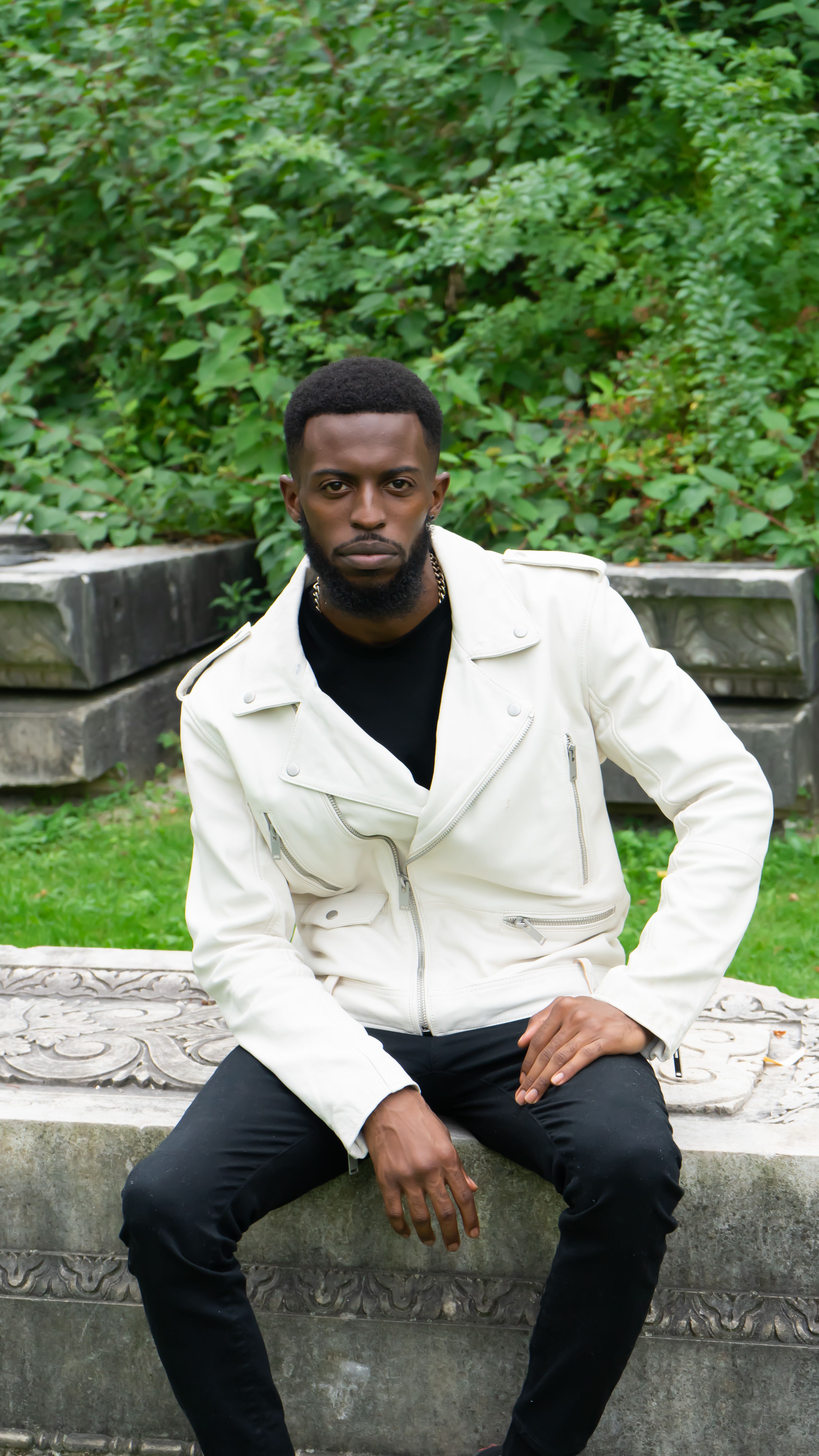 Leila Dey
Leila Dey is Jamaican born and Toronto raised. She honed her talents and skills while attending inner-city programs and taking her chances in the talent show scene. Influenced by Lauryn Hill, Jazmine Sullivan and H.E.R., she has passion and musicality. Dey emerged on the Canadian R&B scene in 2012, opening for the likes of K'Naan and Melanie Fiona. After losing her sister in 2015, she came out on the other side of grief with notable singles like "3:44". Her emotions transferred to the music and her sound more distinct. In 2017, the R&B scene paid more attention to her, with recognition from Apple Music's The Ebro in the Morning (Beats 1), Breaking R&B, and Hot Up in the 6ix. Dey's Black Bouquet (EP) featured the single "Crazy", which gained over 60K listens on SoundCloud and was in regular rotation on Toronto's radio station Flow 93.5 and G98.7. "Black Bouquet" was also featured in the film "Sweetheart", written and directed by Martha McGrath. The film won Best Short Film at its debut screening for Canadian Diversity Film Festival in Toronto (June 2018) and Best Short Film Canada at the Directors Cut, marking Leila's acting debut.
Leila's life and musical journey inform her latest album "DETOUR", released in 2021. During the pandemic, which halted everything in early 2020, Dey decided it was time to finally complete and release a project that would resonate with everyone. She also offered audiences an epic Visual EP of the same name, which in just under 20 minutes brings songs to life in a short film with interconnected songs, screenplay and music videos. Audiences of every hue found "DETOUR" to be a project perfectly reflective of the times. "DETOUR" has been featured in publications, local radio stations and blogs such as G98.7FM, VIBE105.5FM, CJRU: THE SCOPE, CBC's Marvin Room, and BiiSide Radio; to name a few. Dey has been featured in campaigns with Sick Kids, SFSXINC and more. She ended her 2021 with a Spotify Canada campaign, complete with a billboard in downtown Toronto above the Eaton Centre and being one of the faces of the platform's popular playlist "MOOD RING" which consistently has over 100k listeners.
Leila is also a TikTok sensation, as she converted her screen time to show time and received recognition from industry greats for her performances and song covers. Rap Legends Like Ghostface Killah and Snoop Dogg reached out to let her know they love what they're seeing. The most viewed post at 414.9k caught the eye of Ms. Anita Baker. Ms. Baker came across Leila's duet with Vade of "Rapture" and reposted it as she sang their praises. Dey has shown repeatedly how artist development, growth, and honest talent help her curate this community of Dey Dreamers.
2022 was the year when Dey took to the tour streets with fervour. In March, she headlined at Paradise Theatre, an intimate, sold-out show for 350 fans and industry insiders. In May of 2022, Leila performed live at Gumball 3000 and shared the stage with Bun-B and Deadmau5 at Toronto's famous Yonge/Dundas Square, an 8000-person venue. In November, she went on tour with Jessie Reyes for the Yessie Tour, covering 16 USA and Canadian dates to sold-out audiences of more than 30,000 patrons. On this tour, she had the chance to experience the love Toronto has for her with two back-to-back sold-out shows of 3,500 audiences combined. Leila's most memorable moment on the tour would be the closing show at Hammerstein Ballroom in New York City, with 2,500 concertgoers singing along with her it was truly electrifying. As 2023 unfolds, Leila has started on a high; she currently features in Beatroute Magazine and she graces the January cover "Leila Dey: Shares big sister advice you didn't know you needed." Here, Leila discusses how she finds value in imperfections, the inspiration behind "Detour" and the power of faith even the size of a mustard seed, which moved her forward and served as a catalyst for all the exciting changes she now experiences in her career. Dey is poised for more greatness and she is enthusiastic about the year ahead as she continues to put in work in the studio and prepares for more tour dates.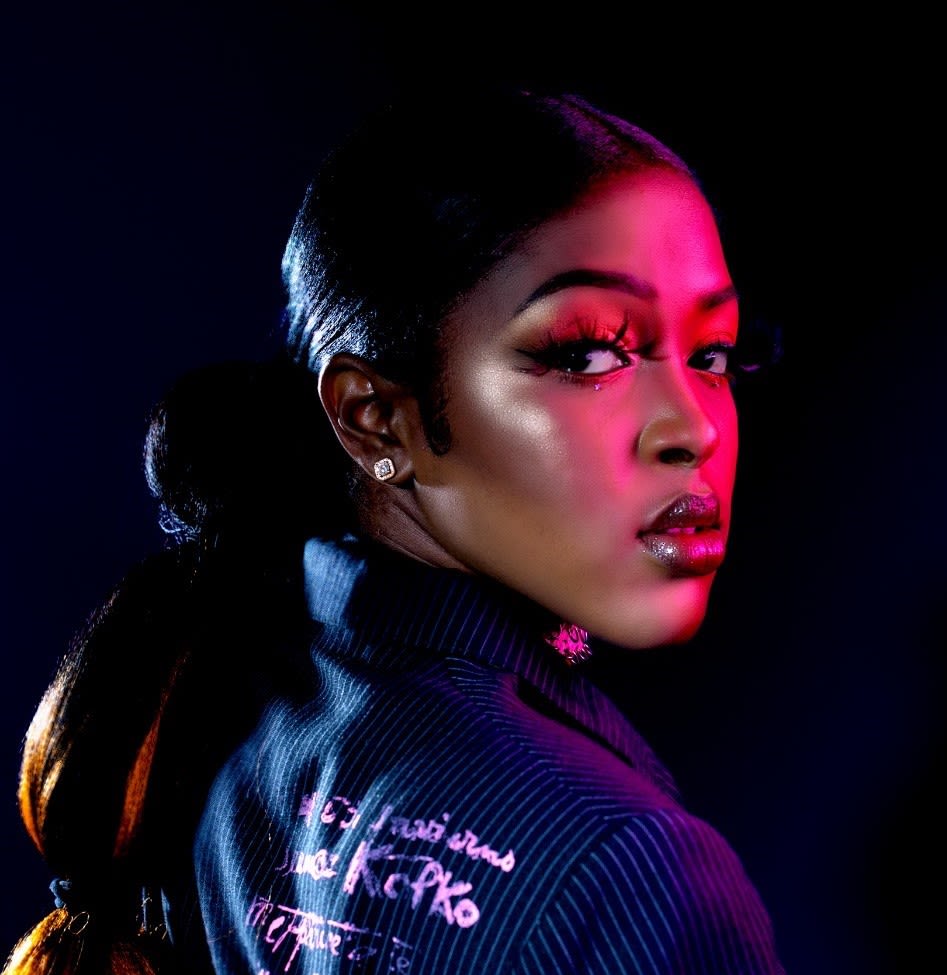 Young Cake
Young Cake is an artist and songwriter, best noted for his ability to spit real bars, while still transcending into genres like R&B and Reggae. As a lyrical composer of Caribbean heritage, his versatility sets him apart from the crowd and makes him an outstanding emcee and musical mastermind. Young Cake began his journey early by watching his mother perform at a young age. With musical talent being inherent to his family, he was convinced that he would pursue a full-time career in entertainment.
After graduating from High School, Young Cake followed his dreams to become an emcee; there was nothing more important than living beyond an average life. Cake spent time perfecting his craft and learning how to self-manage his career in music. Once he began travelling and connecting with industry executives, the doors opened for him to build relationships with notable business people.
One of Young Cake's greatest accomplishments to date is becoming a father to his baby girl. Young Cake aspires to be an international household name to impact society and take care of his immediate family and friends. He's motivated to make a mark on the industry as the fresh new voice out of Toronto.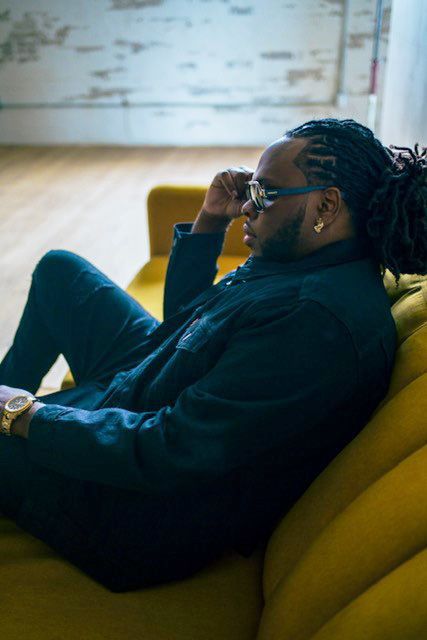 Scribe
A lifetime immersed in the performing arts has made Joshua "Scribe" Watkis devoted to the gift of storytelling. Through Spoken Word Poetry and Hip-Hop, he has taken thousands into his world to experience it as he does. The Scarborough-born poet has performed on stages across Canada, appeared on CBC and has opened for the legendary Hip-Hop band 'The Roots'. His goal is not only to bring audiences through his story, but to gift them with the courage to share their own stories, in their own words, out loud.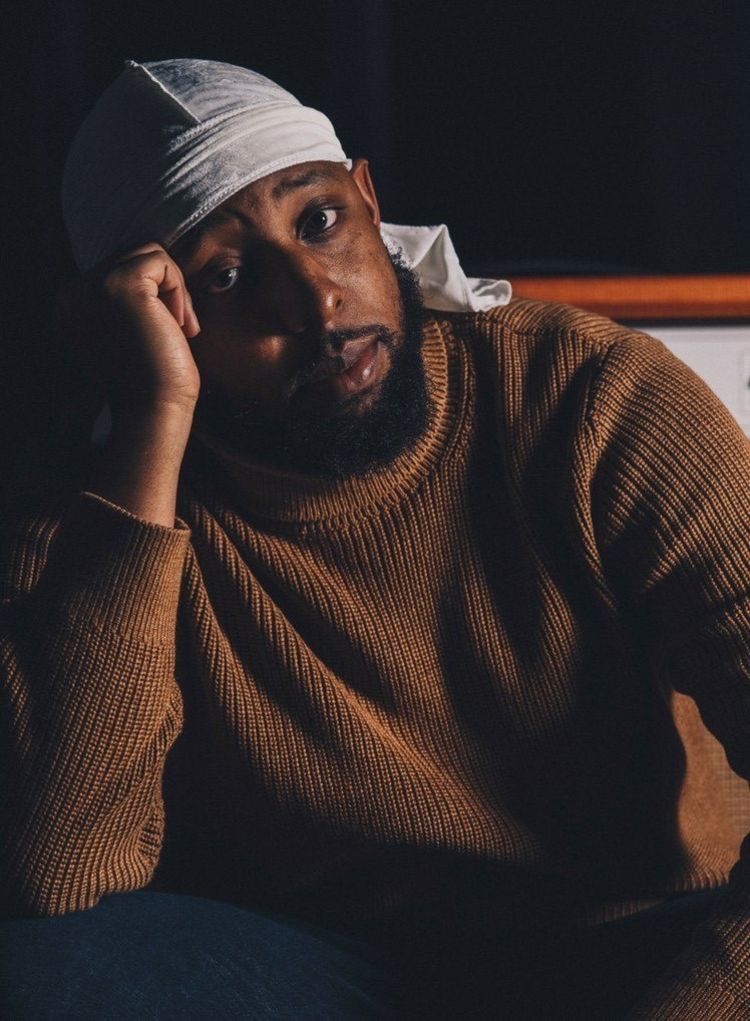 Ngoma Ensemble
Ngoma; meaning both drum and dance in Swahili, was formed in 1995 by a group of young performing artists. This group united with the community, to educate, empower and embrace their audiences with the majesty of who they were, who they are, and the limitlessness of who they could become.
This generation of young artists remains committed to continue the work of sharing their African ancestry through the musical discipline and skill development of drum and dance with the community.
This ensemble is taught and coached on traditional and cross over pieces of music by local and international professional artists. The ensemble promotes mentorship within the art community by organizing young professional artists who were first generation Ngoma members to teach and choreograph the current participants. This inter-generational interaction builds leadership skills and also provides opportunities for talented individuals to create and host workshops to showcase their own interpretation and style of traditional compositions, displaying a blend of the ancient and modern.
Ngoma has performed in various events in pursuit of this mandate in Canada, Africa and the Caribbean. This has provided a platform to gain not only multi-faceted artistic skills, but also life skills, self-confidence, self-esteem and a great sense of connectedness to their cultural roots.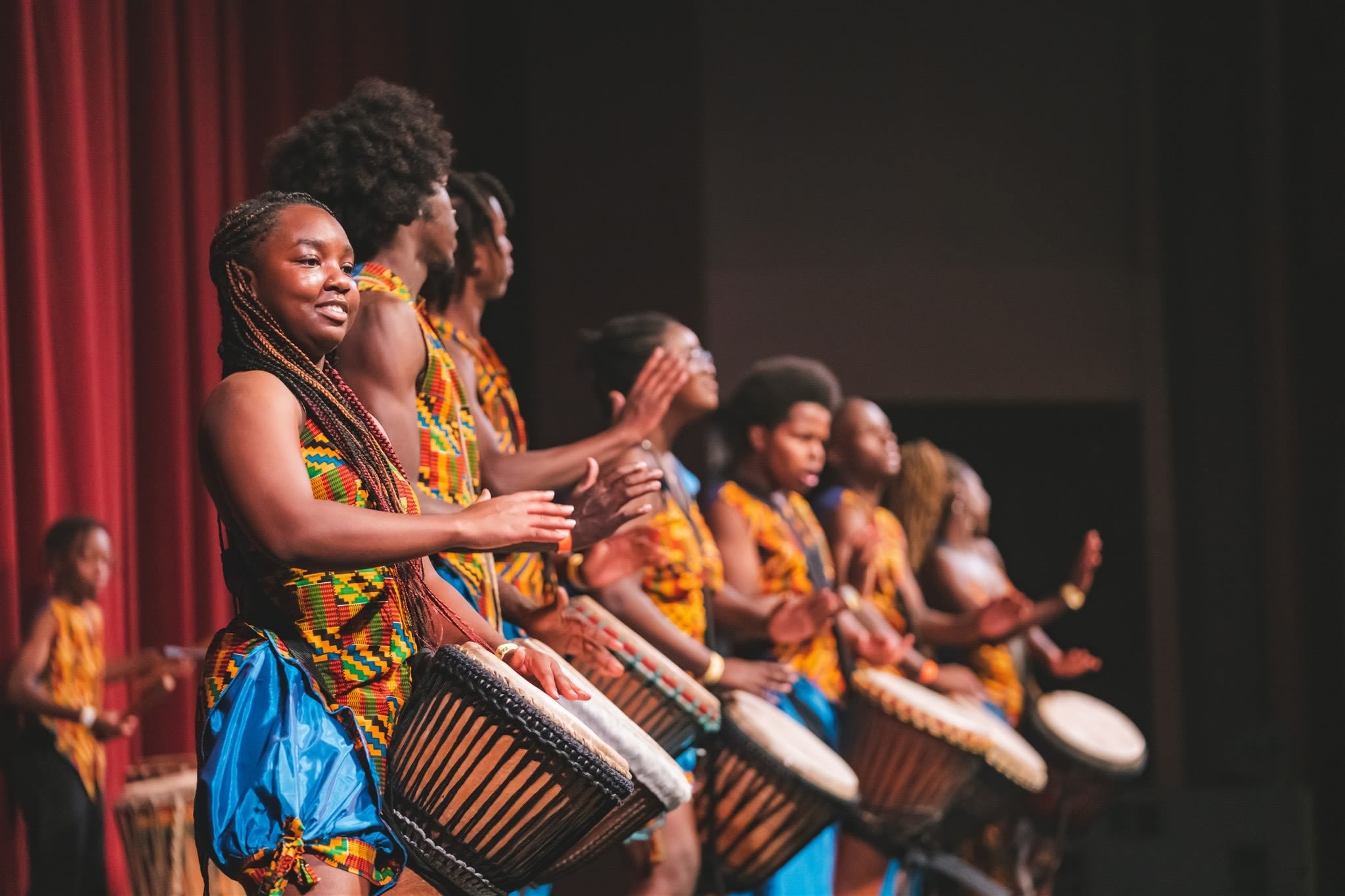 Chris Leonard
Chris Leonard is committed to supporting transformative change and building capacity in areas of grief, vicarious trauma, restorative practices and worker well-being. Over the past 30 years, she has held space for individuals, workers and communities impacted by loss related to HIV/AIDS, gender-based violence, the opioid crisis, community violence, and other traumatic events impacting communities across the GTA. Her trainings and process facilitation are grounded in a wholistic, anti-oppressive and trauma-informed approach. Chris brings mindful awareness from her training as a Zen shiatsu therapist to her work that supports individual and collective care for workers and communities.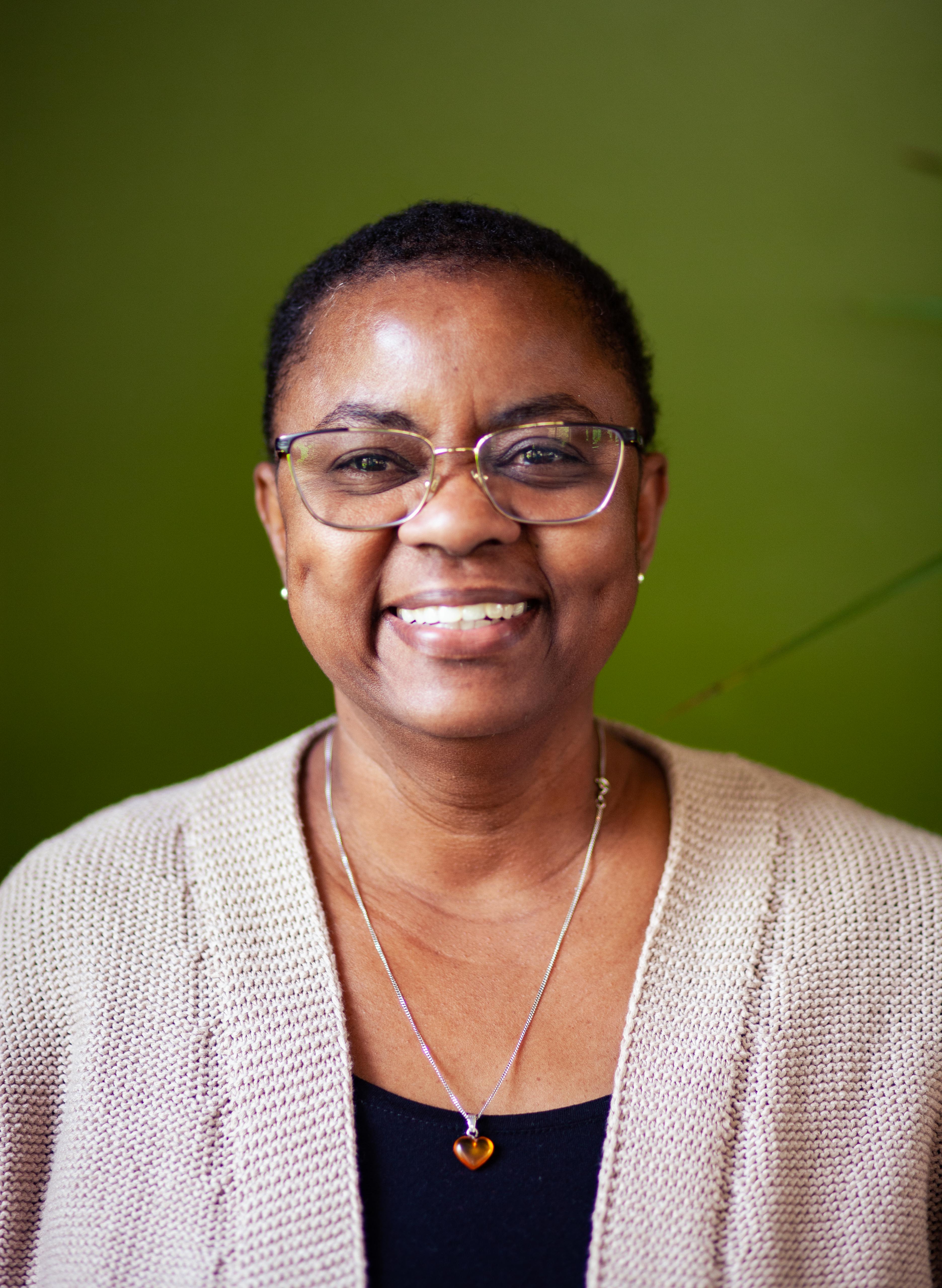 Lilia Esi
Lilia Esi has 30 years of experience in public, not-for-profit sectors, and grassroots community organizing in Canada, Dominica, and Ghana, West Africa. She assists organizations in identifying ways to embed diversity, equity, inclusion, and belonging at the center of organizational change and culture by conducting training, crafting strategic plans, developing employee engagement programs, and developing training modules and toolkits to build critical awareness and intercultural competence.
Lilia Esi is passionate about creating a safe and supportive space for people to honor their needs, own their power, speak their truth, and overcome trauma.

She is a leader in the African-centered Rites of Passage Framework and the theory of transformation and arts-based programming. Lilia esi develops and leads experiences, programs, circles, and group coaching that supports youth, adults, and community members in embracing and offering their gifts, building their capacity, exploring their meaning and purpose, and releasing patterns and beliefs that no longer serve them.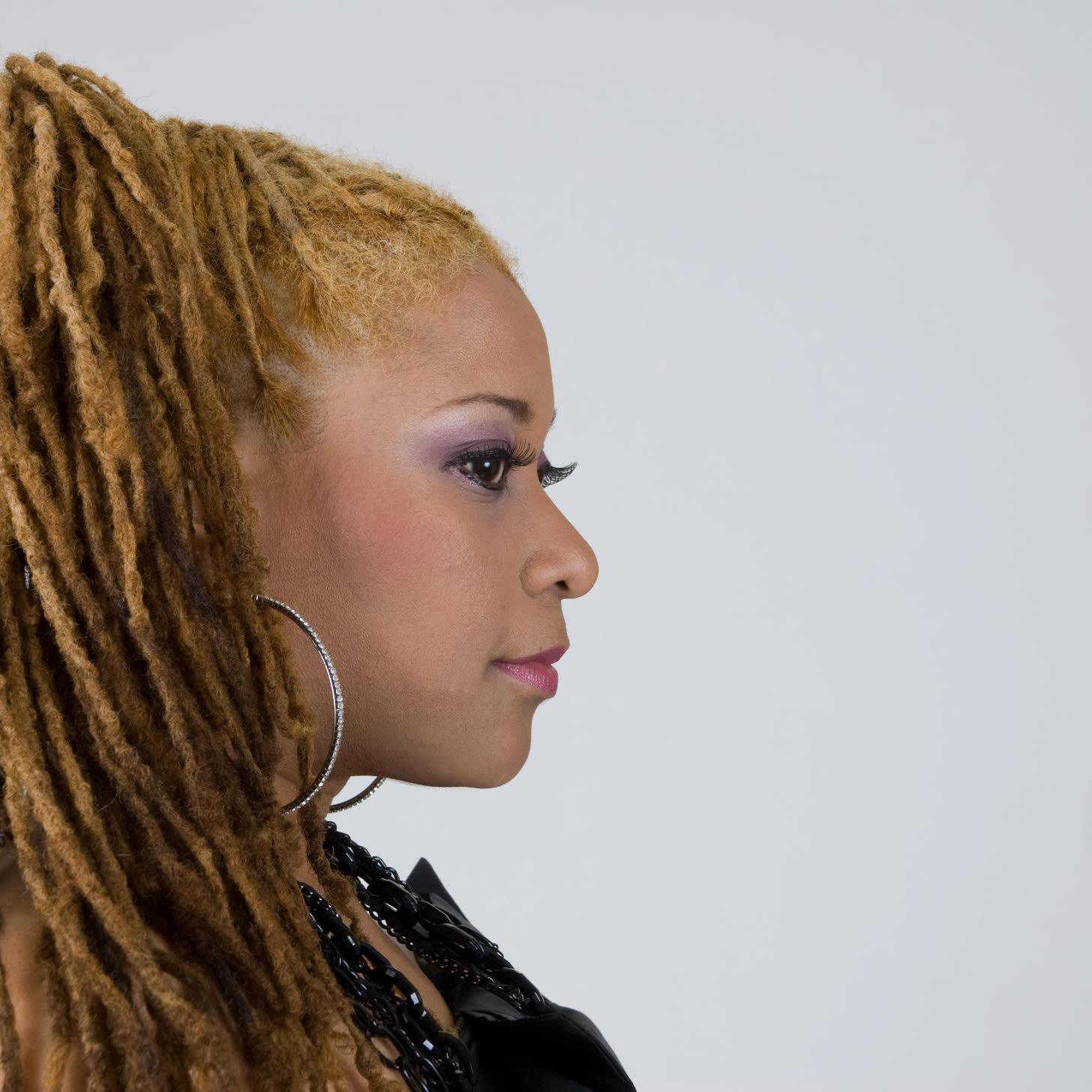 Think 2wice (Zya Brown)
Zya Brown is the founder of Think 2wice International, a non-profit organization that provides culturally relevant initiatives and programming to individuals who are incarcerated as well as communities who are impacted by gun and gang violence.
An advocate, script writer, theatre director and up-and-coming film maker, Ms. Brown is a community leader with lived experience, who has unified former inmates, gang members, youth and community leaders to combat the rising gun violence that was plaguing many neighborhoods in the City of Toronto. This collaboration birthed the 'Think 2wice' organization. Four years after its inception, in 2009, Ms. Brown began developing and facilitating programming and theatre productions for Black inmates. By 2014, Think 2wice, otherwise known as ' Zya and the Think 2wice Theatre Group,' expanded to a total of 8 federal institutions, providing a variety of initiatives including theatre programming to Black inmates.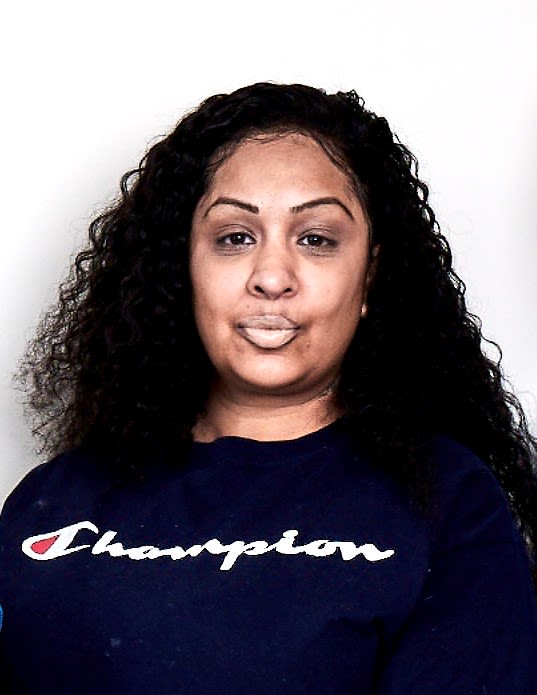 Taibu/TCCS
TAIBU Community Health Centre is a community-driven organization, located in Malvern, serving the Greater Toronto Area (GTA)'s Black-identifying communities. TAIBU Community Health Centre offers Black-identifying clients from throughout the GTA access to primary care, health promotion and disease prevention programs in a culturally affirming environment.

Re-imagining Toronto's Mental Health Response
The Toronto Community Crisis Service (TCCS) is a new, alternate approach to responding to someone in crisis that focuses on health, prevention and well-being. The service provides an alternative to police enforcement, creating a community-based, client centred, trauma-informed response to non-emergency crisis calls and wellness checks.

This service aims to respond to the needs and desires of the communities most impacted by policing and establish trust and confidence in a new community-based response model. The TCCS supports individuals 16 years of age and older.

About Toronto Community Crisis Service
The TCCS is part of the City of Toronto's commitment to treat mental health crises as a public health problem, not a public safety issue. The TCCS is a community-based service with multidisciplinary teams of crisis workers who will respond to non-emergency calls from people in crisis and requests for wellbeing checks.

TCCS is one of the key priority actions under SafeTO, Toronto's 10 Year Community Safety and Wellbeing Plan.

Principles of Care
• Enable multiple coordinated pathways for service-users to access crisis and support services
• Ensure harm-reduction principles and a trauma-informed approach are incorporated in all aspects of crisis response
• Ensure a transparent and consent-based service
• Ground the service in the needs of the service-user, while providing adaptive and culturally relevant individual support needs;
• Establish clear pathways for complaints, issues and data transparency


Register now
Please complete the form to register for the event. By registering, you understand that Toronto Community Housing will be using the information provided to contact you about the event taking place on Saturday, June 3, 2023 at Centennial College Event Centre, 937 Progress Ave., Scarborough.
Please note that only the household head (name must be on the lease) can register to attend this event.
If you have questions about the event, please email the Violence Reduction Prevention Team at: Kalaichelvy.Atputhalingam@torontohousing.ca.